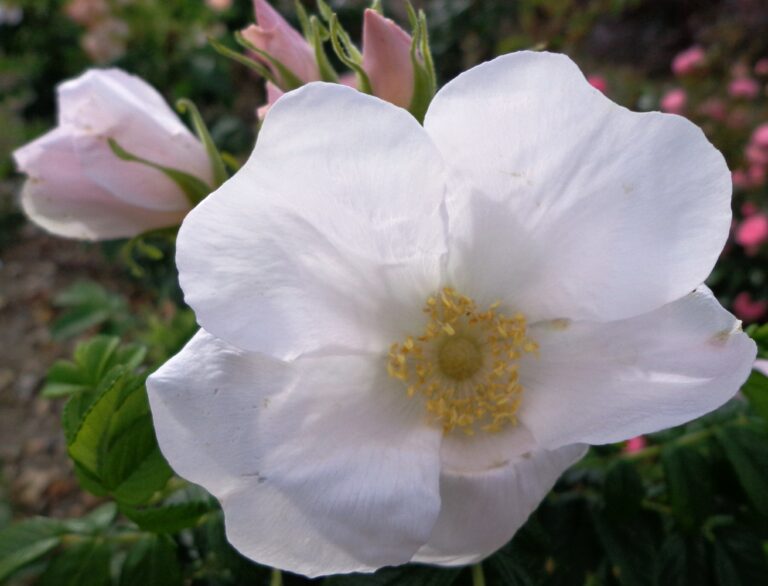 What is a Container Rugosa Rose?
Flowering through the summer and into the autumn

Single or double flowers with distinctive foliage and thorny growth

Some hips in the Autumn

Suitable for hedging or as specimen plants

As specimens allow 90cm (3′) radius

For heding plant 90-120cm (3′-4′) apart

Supplied in a 5.5litre temporary pot.

Supplied between April to October.